Best Way To Starting an eCommerce Business: A Step-by-Step Guide
Long gone are the days when everyone looked forward to getting a job. Times are changing, and with that, we are witnessing the evolution of businesses. From young talents to fairly established personalities, the eCommerce business is the next big thing, no matter what age. Nay, it has already arrived. The internet has made things easier than ever, serving as a boon to budding entrepreneurs. 
We all know how much shopping online is favoured in today's world, with the current dominant generation. It is much easier than going in-person to avail certain services. Gaining the attention of potential clients is much easier, and you can do all this from the comfort of your presence anywhere! The Internet has made it possible for everyone to step towards their dream and take a chance. 
Starting an eCommerce business is not easy. Sure, it may sound very dreamy and easy, but we assure you that it's not. Even though the internet has made things easier, sifting through the process of starting an eCommerce business can be confusing because there is so much information available online, how will you know what's best? This article will give you a brief on: 
What is an eCommerce online business?
How to handle your start-up eCommerce?
Which type of eCommerce business plan is best for you?
What are the types of eCommerce businesses?
What is the best type of business in eCommerce?
By the end of this article, you will have an idea of all of the above. So let's get started!
What is an eCommerce business? 
The 'e' in e-commerce stands for electronic commerce. A business model that allows buyers and sellers to avail services and goods in business transactions over the internet. Anything and everything that you can think of as sellable, can be traded over the internet. You can easily perform these actions through gadgets such as smartphones, tablets, computers, laptops, etc. It has become a resort for every transaction and purchase for many people. 
With an eCommerce marketing structure, you bear the scope of expanding your client base. It is no longer limited to the number of people out on the street, or houses on that block. You could even provide your services and goods to someone staying on the side of the state, country, or planet! The internet gives you the chance to market your products and services to millions of people who might be interested in doing business with you or buying from you! An eCommerce platform for your business will also bring about many opportunities to help your brand grow.
How to start an eCommerce business?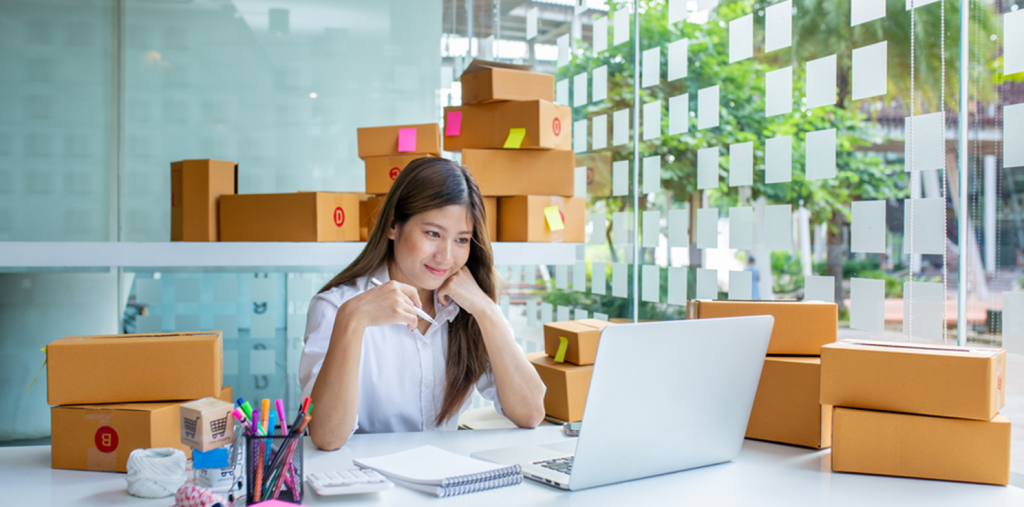 Starting an eCommerce business can be a stressful affair. But when you're looking to make a powerful eCommerce platform, these are the few things that you need to pay heed to:
Convincing sales propositions, 

A website design that is easy to navigate, 

Unparalleled customer support, and 

High-quality images of your product or a great understanding of your services.
Think of yourself indulging in online shopping. Of course, you will favour a website that is easy to use, images that give you a real-life idea of the product, a customer service team that hears you out, and services that provide value for money! 
Ecommerce web development will be the most important aspect here as your website reflects who you are and what your brand stands for, for your customers. An eCommerce business plan that targets your best generation of the audience will take you a long way. It is disheartening to see entrepreneurs work so hard for a store and close it well within a few weeks. We do not want things like that happening!
A successful eCommerce business will emerge if the points stated above come into play together and enhance each other. Gaining traction and traffic will help you increase sales and your client base! Setting up an eCommerce business may sound scary but all you need to do is just take the first step!
What are the 4 types of eCommerce businesses?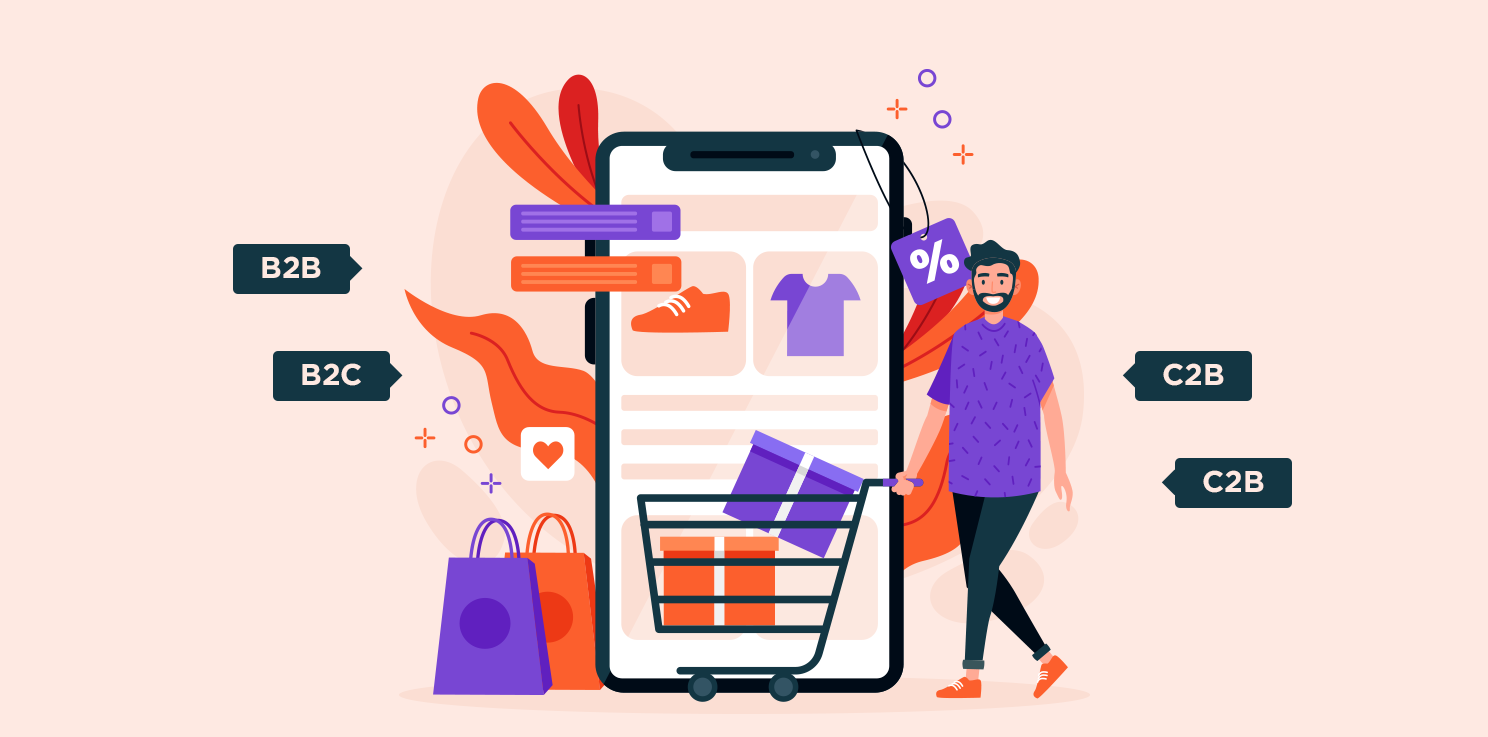 There are four types of eCommerce business plans mainly: 
B2C (Business to consumer)

B2B (Business to business)

C2B (Consumer to business)

C2C (Consumer to consumer) 
These types are quite self-explanatory. The first two models ( B2C and B2B) are easy to understand but people often get confused aboutC2B and C2C. C2B stands for customer to business. Unlike B2C, where the business provides the consumers with goods or services, in a C2B business model, the consumers go through programs targeting growth and adding value to a business through initiatives like paid testimonials, data sharing, etc. C2C stands for 'consumer to consumer' which essentially means a transaction between two consumers. It is the trading of products online from one user to another through online platforms like Etsy, Craigslist, etc. For example, if a person owns a bed that they purchased and no longer need it or are moving out, they can list their product online for someone else to make use of it. The best example of a C2C setting is thrifting!
Which is the best eCommerce model?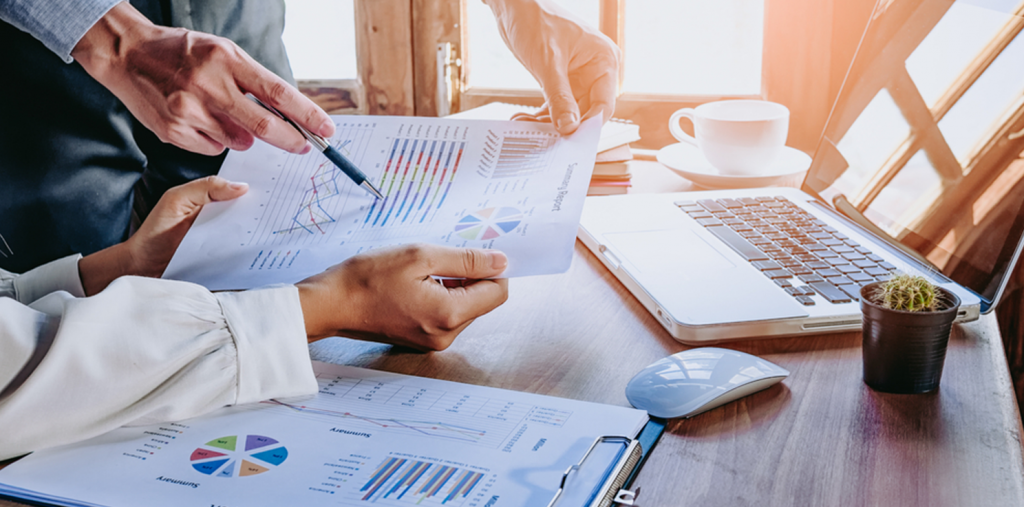 It's not easy to point out the best eCommerce online business model. Each of them caters to a set of different needs on both ends, of the consumer and the business. But the business to consumer model (B2C) has been known to be the most commonly used in today's world and favoured by most. There are a plethora of opportunities that can come a business's or consumer's way through this business model. 
Anything that you buy online, say groceries, supplies, candles, or just anything, falls under the B2C section where you as a consumer are buying from a business or you as a business are providing services to a consumer. Because this business transaction process is short-lived, there is not much spent by a business to market and make a sale. Mobile apps and online websites have made it much easier for businesses to provide goods and services to their audience efficiently!
So what should you do when you're trying to start a business?
Your first step is to decide on a business model that will not be that difficult if you have your goal in mind. Before you start designing your online store, you need to take these steps: 
Deciding your eCommerce product: 
The first step is to decide your product. What is it that you're trying to sell? Is it something that is used by people commonly or a luxury item? If it's a luxury item, your product needs to be good enough to stand out. If it is a common item, your marketing skills should be such that they make you a deserving competitor to other brands that are already selling things similar to yours. 
You then need to find out how you will be sourcing your products? Which supplier or manufacturer of your products will offer you a decent rate and will affect your ROI (return on investment). You need to make sure that quality is up to the mark or your business will shut down because of quality issues. 
Knowing your competitors: 
Research other online businesses that have the same business model and product range as you and figure out what they are doing to emerge successful! What is their target audience, how are they marketing their products, what social platforms are they using and what are their tactics (SEO, PPC, etc). 
Building your online store: 
Now that you have acquired all the statistics that will help you juice out the proper results, it's time to start assembling your online store. Finding out the start-up e-commerce cost to web development. Starting an eCommerce business in Australia will include making sure that you list your location accurately, you have a portal for customer service or a contact number, etc. You need to decide if starting a Shopify store will be the best decision for you which will require you to reach out to a Shopify plus development agency.
Your last and final step is to promote your business through eCommerce marketing. Ads, pay per click, search engine optimization, social media platforms, email marketing etc. This will help your business to reach a larger audience and churn out a good profit margin. 
If you're looking to start an eCommerce business in Australia, Riseweb, one of Australia's most established eCommerce consulting services, will help you ideate, design, and implement your vision from scratch. Our team is one of the best in the country with promising results shown for many businesses. Whether it's SEO, PPC, email marketing, or social media, we're masters of all and ready to take your business to the next level!