eCommerce

Website Development Services
We develop customer-centric and structured eCommerce websites with our integrated service of eCommerce web development & eCommerce SEO Services.
Revolutionise Your Online Business with Australia's Premier
E-commerce Website Design and Development Agency!
At Riseweb, we are dedicated to delivering cutting-edge E-commerce website development solutions that drive online success for businesses of all sizes. From user-friendly interfaces to seamless checkout experiences, our expert team has the skills and experience to create custom E-commerce solutions that attract and convert customers. Contact us today to learn how we can help you achieve your online goals.
We understand the unique challenges facing E-commerce businesses today. That's why we offer a comprehensive range of E-commerce web development services designed to help you succeed in the online marketplace. From customising and optimising your online store to integrating payment gateways and managing inventory, our team has the expertise to help you streamline your operations and boost your bottom line. Whether you're just starting or looking to take your online business to the next level, we're here to help. Contact us today to learn more about our E-commerce web development services.
Why Do You Need an
E-commerce Website?

Get New Customers Through Google Power

With an e-commerce website, you can reach a wider audience and attract new customers through SEO. By optimising your website for keywords related to your products or services, you can appear at the top of search engine results pages (SERPs) and attract new customers who are searching for what you offer.
Generate Revenue from the Comfort of Your Couch
An e-commerce website allows you to sell your products or services online, meaning you can generate revenue from anywhere with an internet connection. This means you can run your business from the comfort of your own home without needing a physical storefront.
An e-commerce website makes it easier for your customers to browse and purchase your products or services. They can do so from the comfort of their homes at any time of day or night. This convenience will surely be appreciated by your customers and can increase sales and customer satisfaction.

With an e-commerce website, your business is always open. This means you can generate sales and revenue even while you are sleeping or on vacation. This 24/7 operation can increase revenue and a more efficient business model.
Why choose an
e-commerce

website development company?
Experience and Expertise in E-commerce Website Development
We have extensive experience and expertise in e-commerce website development. Our team of skilled e-commerce developers has been creating and optimising e-commerce websites for clients across various industries for many years. We pride ourselves on staying up-to-date with the latest e-commerce trends and technologies, so we can provide our clients with cutting-edge solutions that drive business growth.

Customised Solutions to Meet Your Business Needs
We understand that every business has unique requirements when it comes to its e-commerce website. That's why we offer customised solutions tailored to your specific business needs. Whether you need a simple online store or a complex e-commerce platform with multiple features, we can provide a solution that fits your requirements and budget.

User-friendly and Secure E-commerce Websites
We believe that user experience and security are two critical factors that make an e-commerce website successful. That's why we create user-friendly and secure e-commerce websites that make the shopping experience easy and hassle-free for your customers. We also ensure that your website fully complies with the latest security standards and regulations, so your customers can shop confidently.

Ongoing Support and Maintenance
We understand that creating an e-commerce website is just the beginning. We offer ongoing support and maintenance services to ensure that your website continues to deliver excellent results. Our team of e-commerce developers and technical experts will monitor your website 24/7 to ensure it's running smoothly and efficiently. We also provide regular updates and maintenance to ensure your website stays up-to-date with the latest technologies and trends.

Competitive Pricing and Flexible Payment Options
We believe that cost should not be a barrier to quality e-commerce website development. That's why we offer competitive pricing and flexible payment options that cater to your budget and business requirements. We provide transparent pricing with no hidden costs, so you know exactly what you're paying for.
Expert eCommerce Development Company That Can Upscale Your Online Business
What is the process that our
e-commerce developers perform?
The first step of our e-commerce development process is discovery. During this phase, we work closely with our clients to understand their business requirements, target audience, and goals. Our e-commerce developers analyse the existing market trends and competitors to develop a strategy that aligns with our client's objectives.
Once the discovery phase is complete, our team creates a blueprint for the e-commerce website. We define the website structure, user flow, and design elements that will be incorporated into the website. Our e-commerce developers also create a sitemap, which guides the website's navigation and helps in SEO.

After the blueprint stage, our designers create a mock-up of the e-commerce website's design. We ensure the design is visually appealing, user-friendly, and aligns with the client's brand image. Our e-commerce web developers also ensure that the website is responsive and optimised for different devices.
The development phase is when our e-commerce web developers start coding the website. We use the latest technologies and frameworks to develop a fast, secure, and scalable website. Our developers also integrate various payment gateways and shipping methods to ensure a seamless shopping experience for the customers.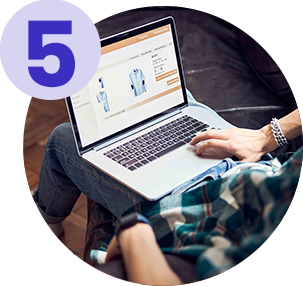 Once the development phase is complete, we move on to the testing phase. Our team performs rigorous testing to ensure the website is bug-free and operates smoothly. We conduct multiple rounds of testing to ensure that the website is fully functional and optimised for different devices and browsers.
Once the website has passed all the tests, we launch it. We ensure that the website is indexed on search engines and optimise it for search engine rankings. Our e-commerce web developers also provide training to our clients on how to manage and maintain the website.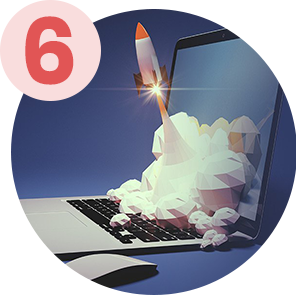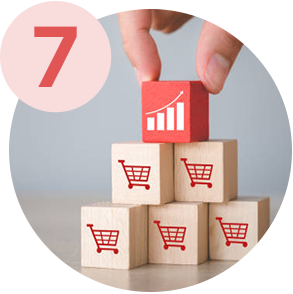 After launching the website, our team monitors its performance and provides ongoing support. We continuously improve the website's user experience, add new features, and optimise it for search engines to ensure its growth.
Yes, you can use professional e-commerce website designers for a small business. A professional-looking and user-friendly e-commerce website is essential for the success of any small business. A professional e-commerce website designer can help you create a website that looks appealing, ensures a seamless user experience, and drives sales.
Choosing an Australian-based e-commerce website designer provides several advantages, such as having a better understanding of the local market, including local trends, customer behaviour, and preferences. Additionally, working with an Australian-based e-commerce development agency allows for easier communication, leading to faster project completion and better customer service.
The strategy for e-commerce website design involves several key elements, such as understanding the target audience, identifying business goals, creating a user-friendly and visually appealing design, optimising the website for search engines, and integrating various marketing channels. Our team of experts can help you develop a comprehensive e-commerce website design strategy that meets your business needs and drives success.
Our team of experienced and skilful eCommerce web developers can design and develop the best online store for your business.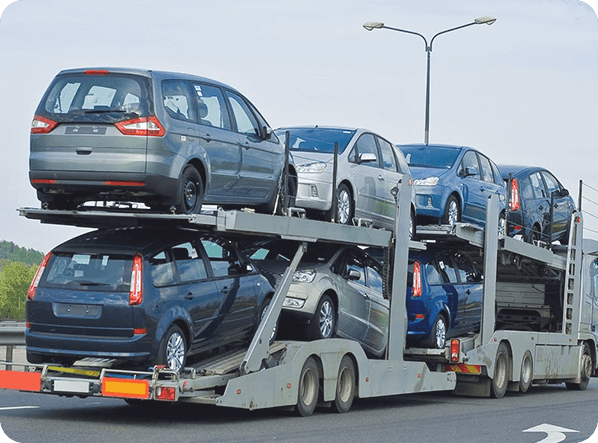 Gain An Unreal Hike Of

348%
Organic Traffic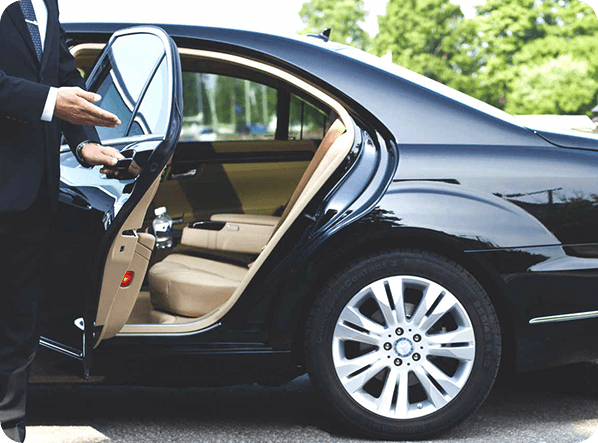 Gain An Unreal Hike Of

348%
Organic Traffic